Our Story
A Rebirth of Body, Mind, and Spirit in Provence, South of France
Fleurissent was born from a profound journey of self preservation, rejuvenation, and healing and has evolved into a one-of-a-kind skincare line that combines the therapeutic and topical benefits of the world's most rare and potent flowers to treat body, mind, and spirit holistically.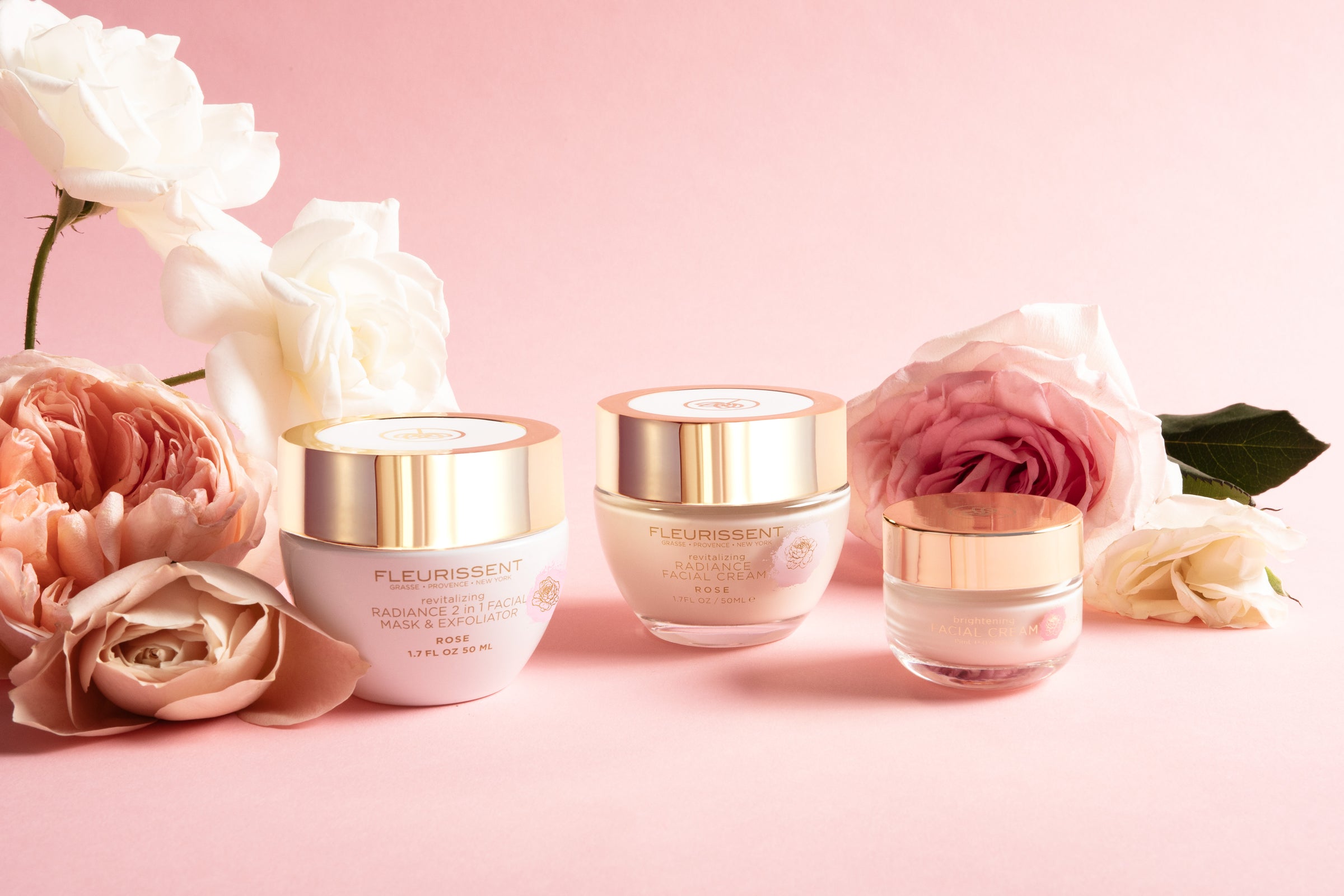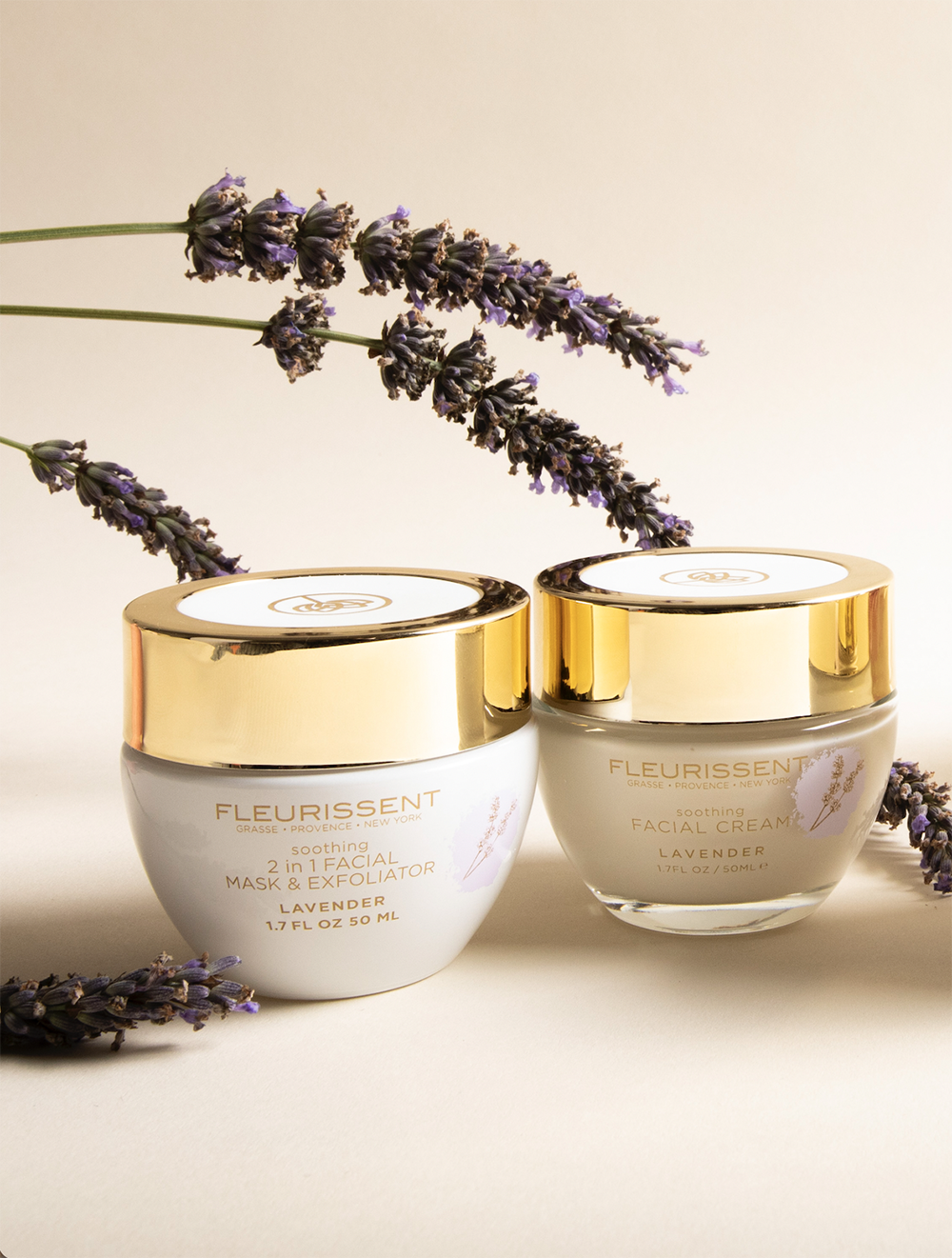 For Your Skin, Mind, and Spirit
We are a French flower-based holistic skincare brand that transforms skin, mind, and life with the power of Provencal-flower remedies to alleviate stress and rejuvenate the skin. Our highly concentrated products utilize stem cell technology and harness the aromatherapy and nourishing properties of flowers harvested from renowned flower fields in the South of France.
Provence-Inspired, French Flower Fusion Florale 6*™
Fusion Florale 6*™ is an exclusive blend of Rose de Mai, White Rose Alba, Rose Damascena, Rose Gallica, Lavender, and Peony. Every flower is carefully selected and harvested from the renowned flower fields in Grasse, a town of Provence, South of France, for their skin-beauty enhancing properties and mood-boosting benefits. This healing and nourishing concentrate is enriched with other botanical treatment actives packed with full of vitamins C, E, A, B, plant-based peptides, natural retinol, hyaluronic acid +healthy fatty acids to cater to all skin needs
About Our Founder
Our story started with our founder, Tracey To, embarking on a quest for solace and restoration from the stress and anxiety of an over-committed life that was wrecking her mentally and physically. Her skin was suffering from dehydration, dark circles, and a loss of radiance and vitality. In search of a respite, Tracey decided to unplug from her busy life and booked a flight to Grasse, nestled in the idyllic South of France.
There, amidst the rolling hills and fragrant fields of rare native flowers, she found her calling. Not only did Tracey feel immediately at peace being in nature, but she also first-hand experienced what science has confirmed: The stress-reducing effect of flowers on the central nervous system and the topical skin benefits are backed by modern clinical studies, as well as centuries of time-honored flower remedy traditions. Tracey discovered six powerful and rare flowers with aromatherapeutic, and skin-loving properties that have been cultivated for hundred years in Grasse, a town in Southern Provence.
The terrain and climate are uniquely suited to nurture the growth of a variety of sought-after blooms, earning it the title 'the perfume capital of the world'. Not only did she feel immediately at peace being in nature, but she also learned what science has confirmed: The stress-reducing effect of flowers on the central nervous system and the topical skin benefits are backed by modern clinical studies, as well as centuries of time-honored flower remedy traditions.
Having tried just about everything else to soothe her sensitive skin and calm her mind, she decided she would embrace flowers in her own journey towards well-being. Two years and hundreds of formulations later, Fleurissent — which means 'blooming' in French — was born.
"My products have saved my life. In sharing them with the world, together we can make a significant impact on human emotional and physical well-being, and change lives just like my own," - Founder, Tracey To              
Our Philosophy
True Skin Healing with the Mind-Skin Connection
Fleurissent believe your skin, body, and mind are one natural ecosystem and holistically connected. The health of one impacts the health and radiance of the others. Stress damages and ages the skin, while peace heals and restores it. Therefore, skincare is more than a beauty habit — it is a path to harmony and joy.
Taking care of your skin should be an experience for the entire body and being — one that nourishes both your skin and your soul. Your skincare process should be a self-love ritual that not only leads to a glowing complexion but also to a clearer mind and a happier heart. This holistic approach delivers long-lasting efficacy while instilling joy in the beauty that radiates from within.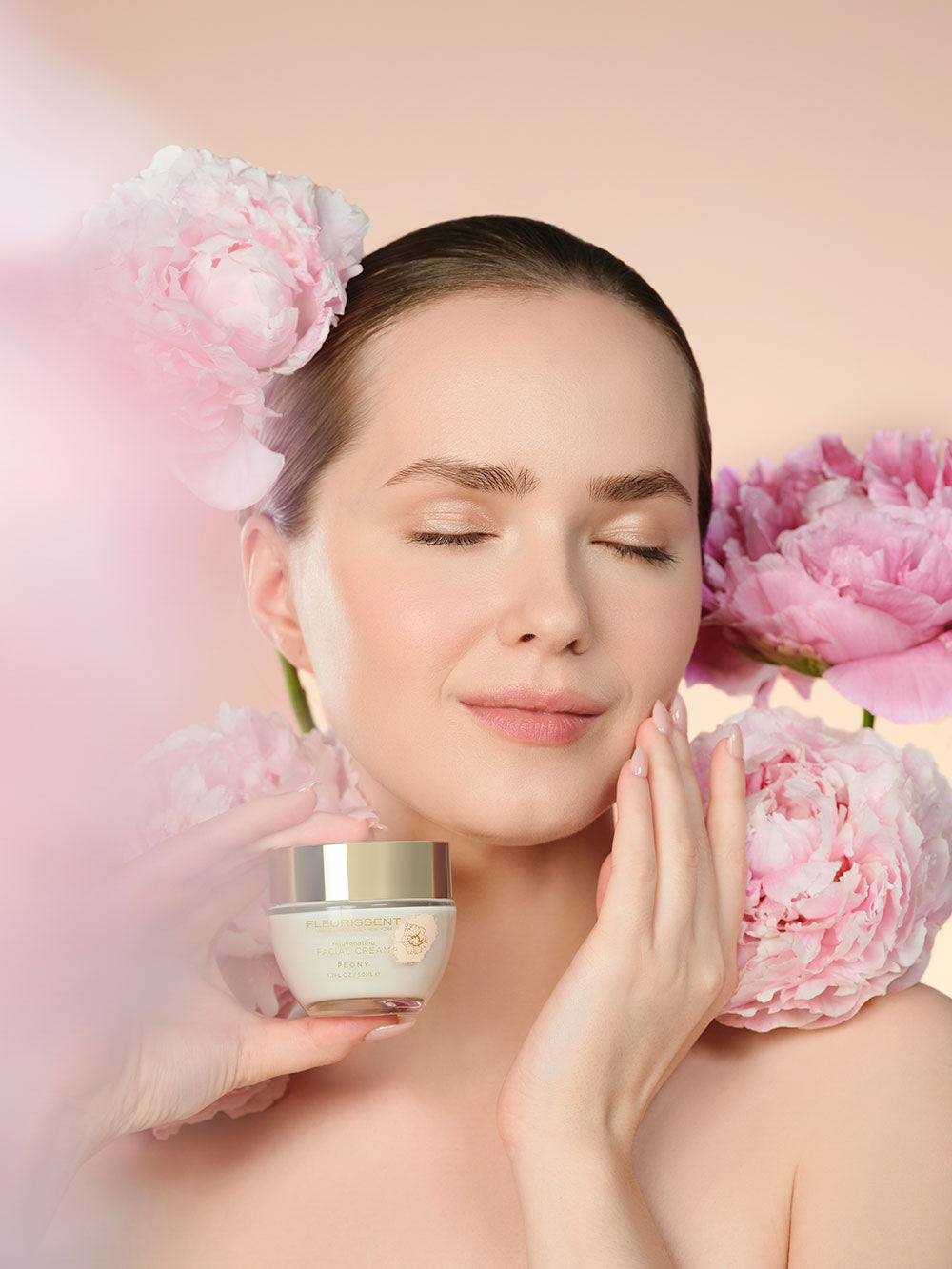 "When it comes to skin treatment, the emotional feeling must not be dismissed,"
— Dr. Claudia Aquirre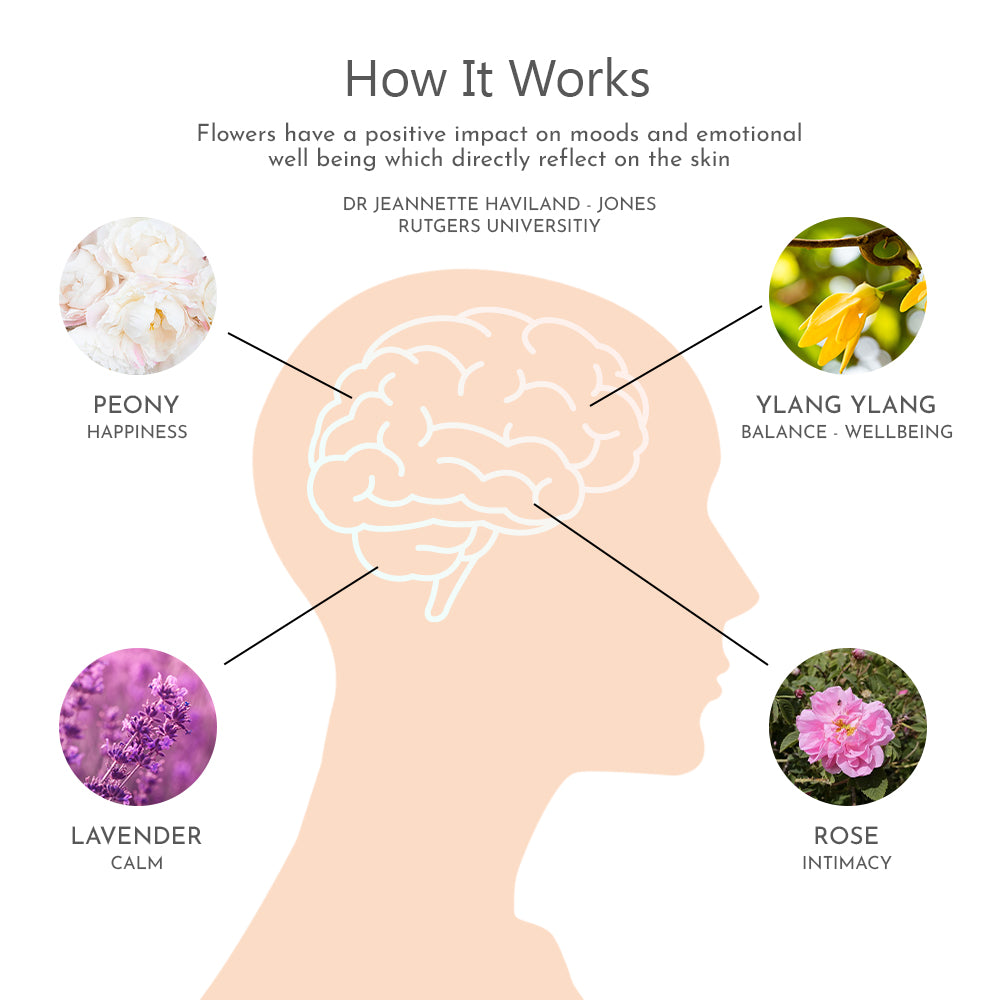 Rediscover your inner harmony
The Power of Flowers
Flowers possess a timeless power that has been recognized throughout history. They are believed to be infused with vital energy, a spark of light that brings a sense of health and happiness. Their soothing and rejuvenating qualities have a profound impact on our wellbeing, restoring harmony to our mind, body and spirit—the key to unlocking our outer beauty by tapping into the interconnected balance within us.
In a world where stress levels are soaring, it is more important than ever to embrace the healing potential of flowers, so we can create lives filled with joy, peace and abundance.
With Fleurissent, you can embark on a purposeful journey towards radiant skin and healthy emotional wellbeing.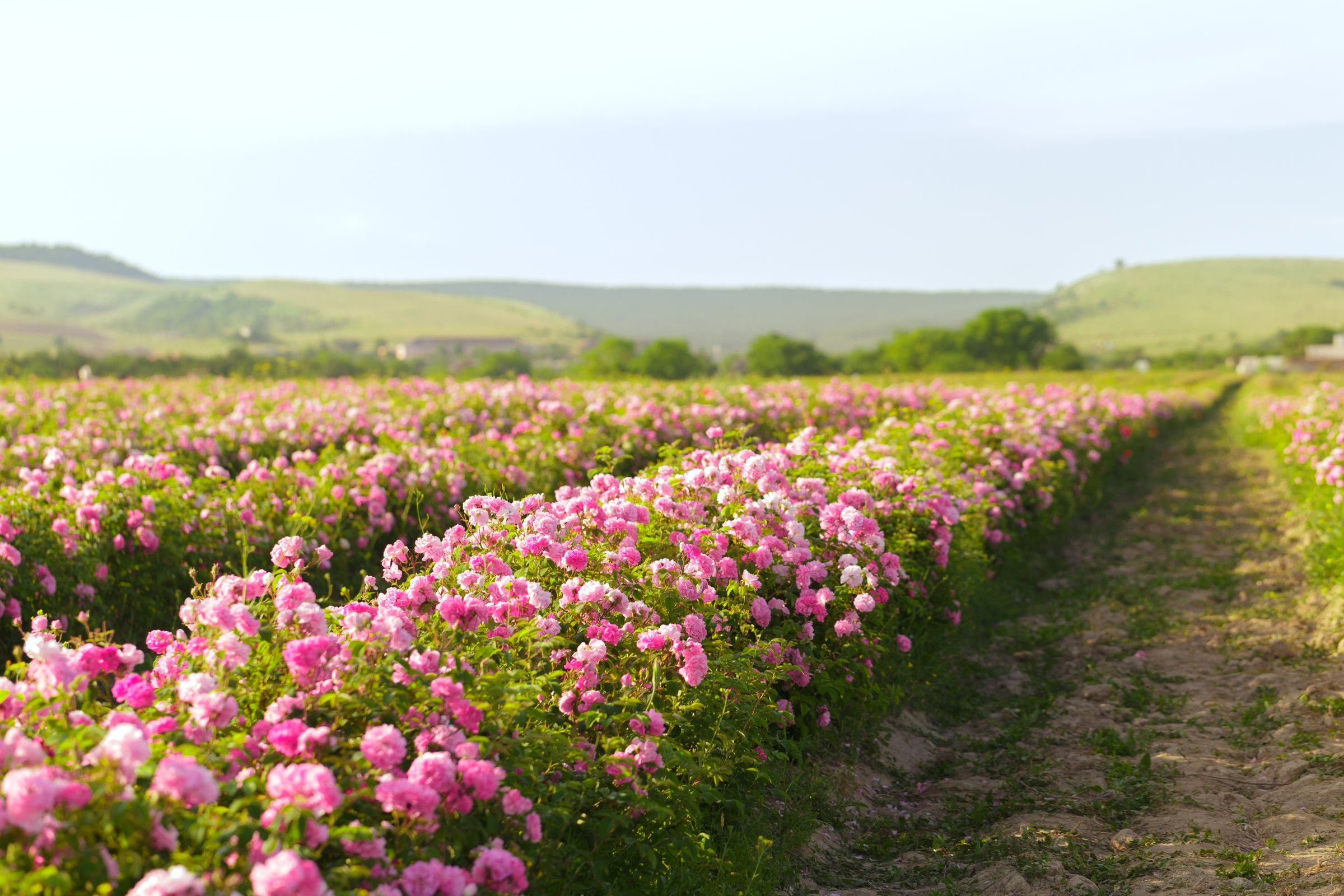 From Our Labs in Grasse, France To You
There are certain places in the world where you always want to be. It provides the wellspring of inspiration in your life. Grasse is a special place to us where emotion and memories intertwine with the power of flowers. In contrast to the bustling and glamorous city of Paris, Grasse exudes a sense of relaxation and tranquility. It is a place of natural beauty, with serene flower fields that gave birth to Fleurissent.
In The Lab
Plant Stem Cell Technology
At Fleurissent, science meets the power of flowers, and innovation meets passion. Each flower on the field is given a second life in our jar.
We utilize plant stem cell technology to preserve the most nutritious part of the plant, along with its fresh aromatherapy scent. Plant stem cells are undifferentiated cells found in plants that possess the remarkable ability to self-renew and regenerate. Carefully extracted and harnessed for their skin-beneficial properties, these plant stem cells come from plants known for their resilience and longevity, making them a fascinating source of active compounds that promote skin health and vitality. When applied topically, the plant's cells infuse into your skin, nourishing the deeper inner layers and strengthening healthy skin cells, while recovering the skin's barriers from the inside, shedding the outer dead layer to reveal your skin's youthful radiance. For skin treatment, we don't rely on chemicals to fix or alter it; instead, we harness nature's force to heal and restore its true beauty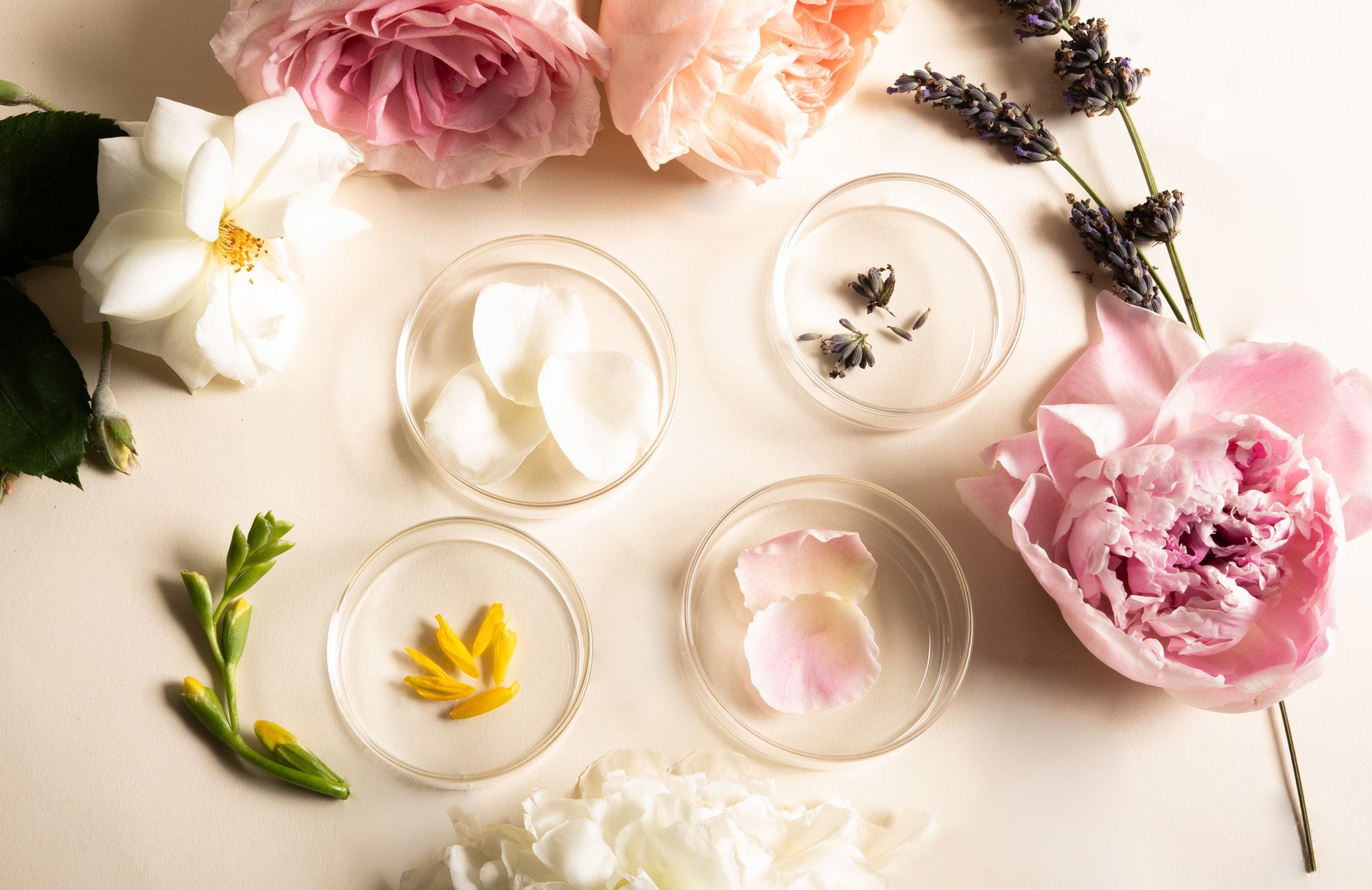 Sensorial + Minimalism
You were born with perfect skin untouched by the sun or soaps or chemicals or the stresses of this world. You possess a natural defense and resilience. When it comes to skin (and life), we don't need more. We need less. When it comes to skin treatment, you don't need to fix but nourish it.
Scent + Sensibility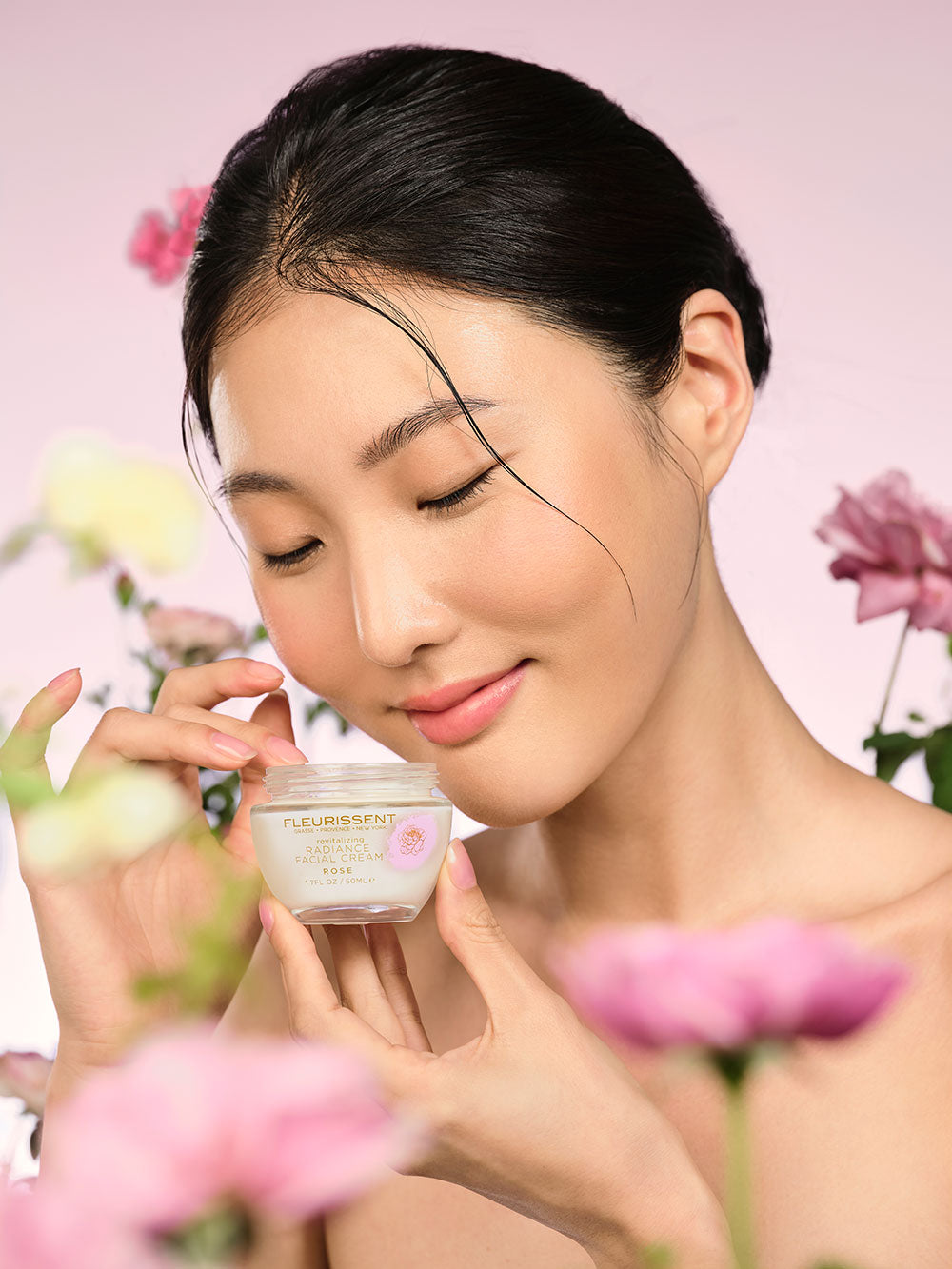 Our products envelop the skin with a sensual and delicate floral aroma. Each collection has its own captivating floral scent, inspiring and uplifting different moods, creating a personal experience of harmony and joy.
Texture + Touch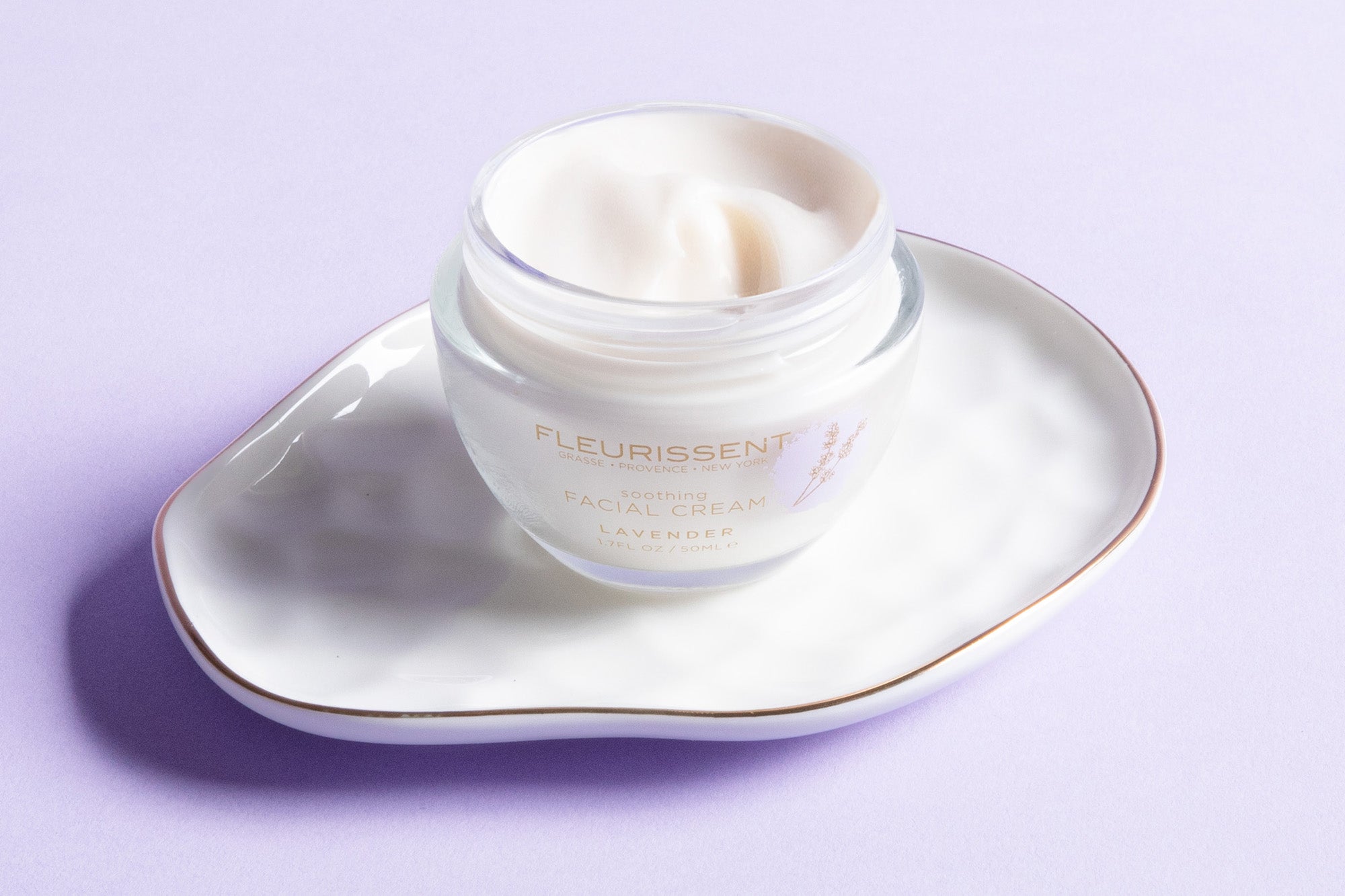 With a silky, smooth, and soft texture, our products offer a luxurious sensation that your skin will undoubtedly adore. The lightweight cream effortlessly absorbs into your skin, leaving it smooth and soothed. Experience the blissful harmony of sensorial delight and skincare efficacy with our thoughtfully crafted textures.
Less Stress, More Joy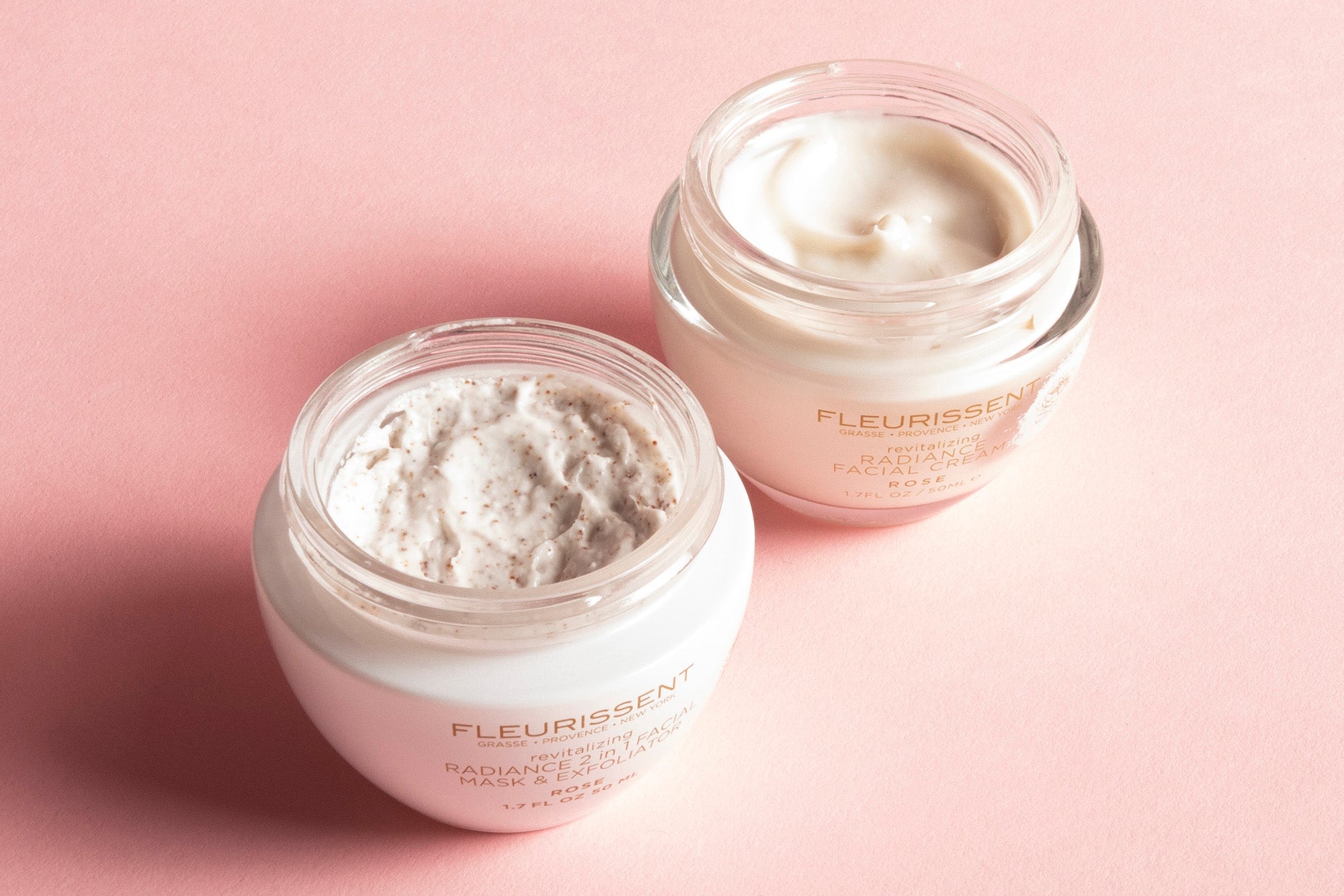 Nutrient -dense, highly -concentrated formulas provide double nourishment to simplify the skincare to 2-steps CLEAN-NOURISH(with Face Mask and Face Cream) so you enjoy more time for yourself, reduce the stress of over steps for your skin to bloom
Begin Your Wellness Journey
Nourishment for the skin comes from the joy of harmony, rather than the stress of trying to fix imperfections. When there is less stress, your skin blooms. Our sensorial formulation will awaken your senses: the sense of self, the sense of peace, the sense of calm, the sense of happiness when you are present in the here + now.
View all