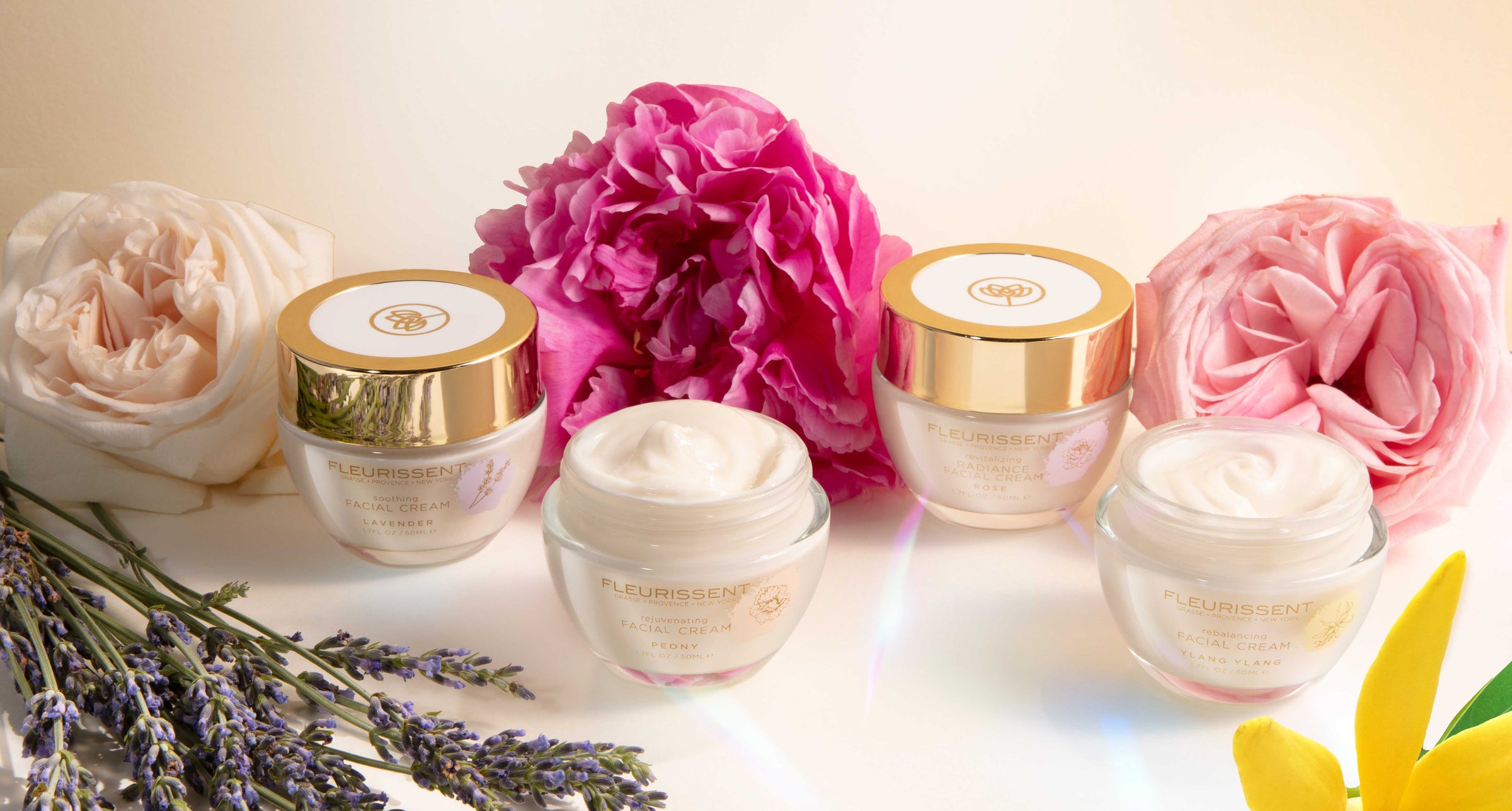 Moisturizers
Formulated with our proprietary blend of botanical and floral ingredients, including our Fusion Florale 6*™, our organic moisturizers bring a sense of well-being to your self-care ritual. Each organic face cream is exclusively formulated with rare flowers from the South of France that are highly efficacious yet soft and soothing. Renew your body, mind, and spirit with transformative botanical face creams that elevate your holistic well with every application.
Subscribe Today
Shop our organic moisturizers today, and treat yourself to something truly special. Our organic face cream products are backed by our satisfaction guarantee, and purchases $50+ include free shipping. Sign up for a subscription and save! We also invite you to sign up for our newsletter for 20% off your first order. Moisturizing can be a therapeutic moment to look forward to throughout your day. Restore, rebalance, and rejuvenate your skin and spirit with botanical face cream by Fleurissent Skincare.
What our Customers Have to Say
★★★★★

"I am addicted to the rose scent. I feel like my skin is soaking in thousands of flower petals. The duo face mask face cream is a must have in my everyday self-love and skincare ritual. The tender sweet scent is really uplifting and I can see that my skin was visibly radiant, velvety smooth in just two weeks !"

CAROLINE B.
★★★★★

"The cream is very rich and applies smoothly on my skin. I love how my skin is naturally nourished. The fine lines around my eyes are visibly smoother."

NANCY P.
★★★★★

"I have extremely sensitive and damaged skin, for the last twenty years, this is the only cream that soothes and calms my skin without causing a hint of irritation or redness.

The Lavender scent does help relax me and prepares me for a good night's sleep .Thank you to my daughter for the best gift to my skin and wellness."

JENNIFER L.