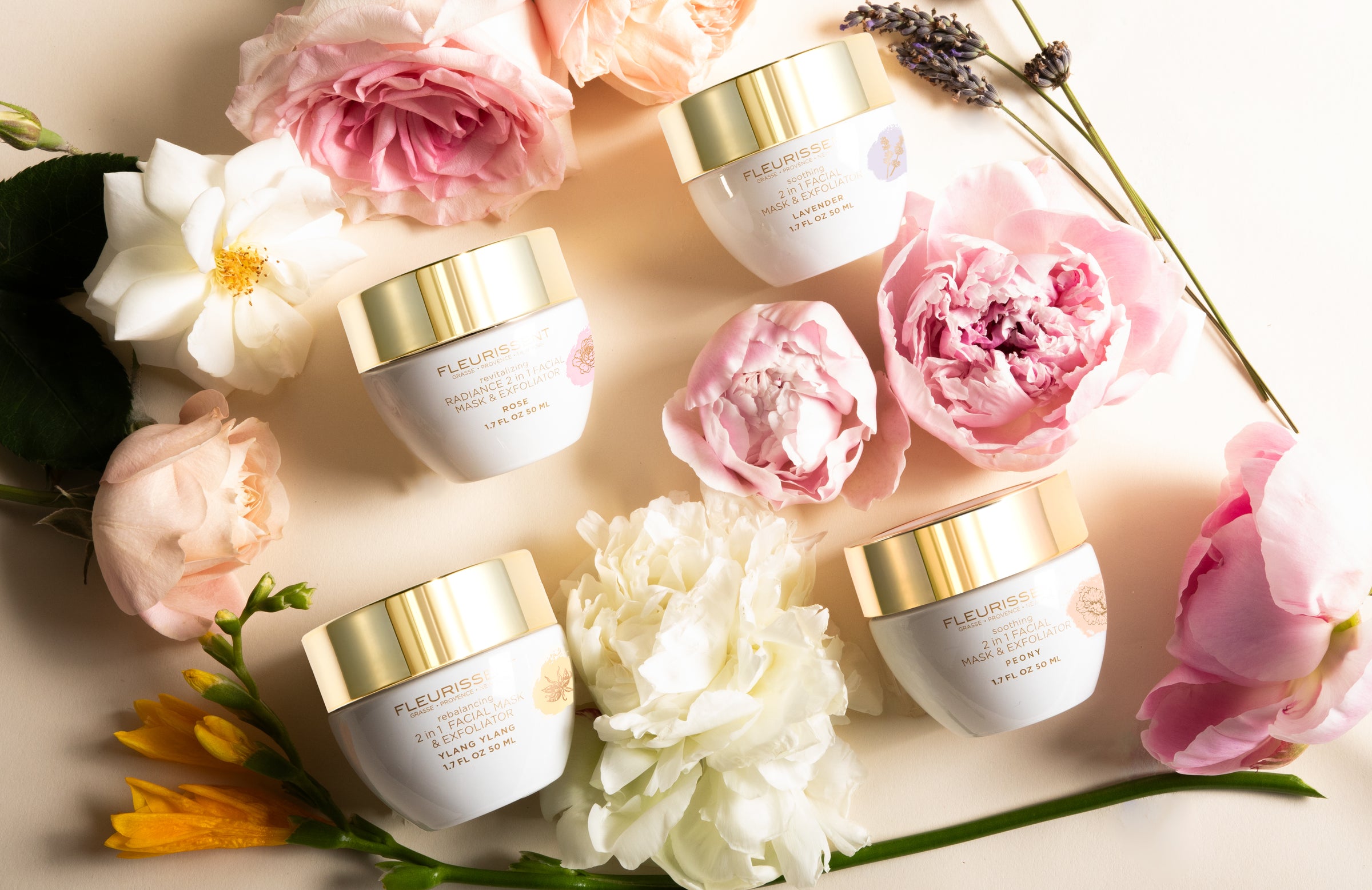 Face Masks
Targeted treatments to elevate your skin and your mood. 
A spa experience in a jar. Take a moment for yourself to support your skin and calm your senses with each floral mask.
What our Customers Have to Say
★★★★★

"I am addicted to the rose scent. I feel like my skin is soaking in thousands of flower petals. The duo face mask face cream is a must have in my everyday self-love and skincare ritual. The tender sweet scent is really uplifting and I can see that my skin was visibly radiant, velvety smooth in just two weeks !"

CAROLINE B.
★★★★★

"The cream is very rich and applies smoothly on my skin. I love how my skin is naturally nourished. The fine lines around my eyes are visibly smoother."

NANCY P.
★★★★★

"I have extremely sensitive and damaged skin, for the last twenty years, this is the only cream that soothes and calms my skin without causing a hint of irritation or redness.

The Lavender scent does help relax me and prepares me for a good night's sleep .Thank you to my daughter for the best gift to my skin and wellness."

JENNIFER L.